Next Presentation
JOIN US ON FOR AN ONLINE PRESENTATION ON TUESDAY, MAY 26, 2020, AT 7:15 P.M.

FOR A PRESENTATION BY DAVID RICHARDSON ON:
THE CIVIL WAR IN COLOR!
COVID-19 may have interrupted our monthly in-person meetings; but it will not prevent us from hearing a wonderful presentation this month!

This month, Pasadena CWRT member, David Richardson will present "The Civil War In Color." David has been restoring and colorizing Civil War images for over twelve years. During that time his work has appeared on the History Channel, Discovery Channel, on book covers for Random House, Penguin books and his images are part of the exhibits in the American Civil War Museum in Richmond, in the collection of the Gettysburg Heritage Center, the Los Angeles County Museum of Art (LACMA) and others. Each month his images are seen in Civil War News and he has been a featured speaker for the Center For Civil War Photography as well as the Surratt House.
Colorizing images is something that has taken place since the very beginning of Civil War photography. This month David will share not only his colorizations but also original hand colorized images from the Civil War. And there will be more to learn, just logon to the participate in the presentation. Please join us for our second virtual meeting of the Pasadena Civil War Roundtable, May 26, 2020.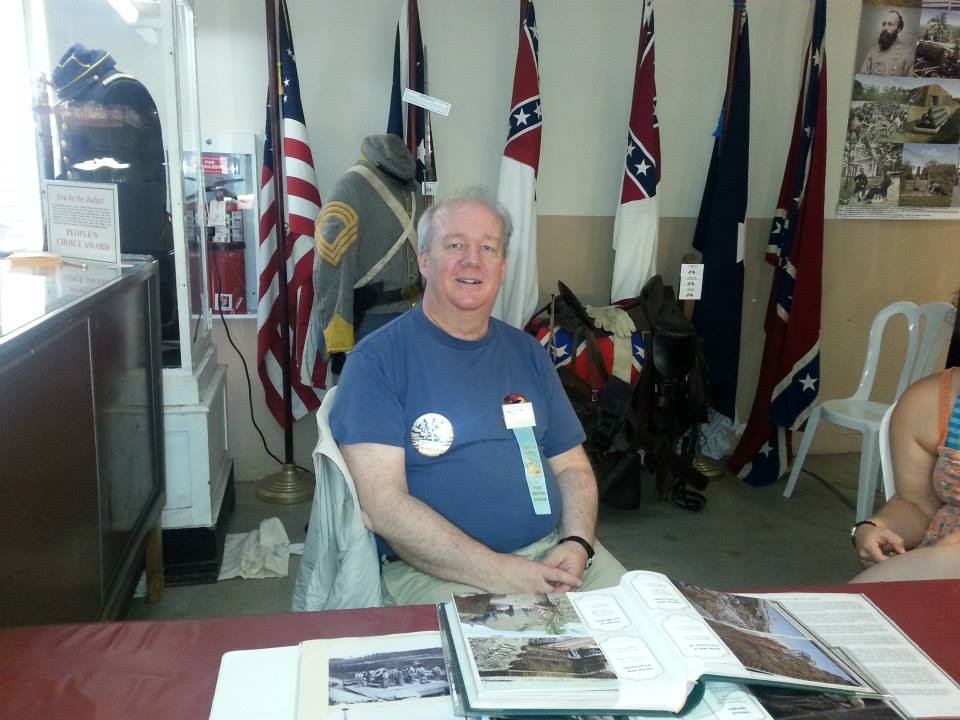 We hope you will take the opportunity to check out David's web site:
http://historyinfullcolor.com/home/civil-war-in-3d/
You'll find some marvelous products that will certainly be of interest to our members. Let's help support them for supporting us!
We look forward to you joining us on May 26 for our new experiment in hosting a virtual meeting.
For a video recording of the May 26 lecture, go to this YouTube link: HERE
---
For a MAP to location: CLICK HERE
PLEASE LIKE US ON FACEBOOK:

FOR MORE INFORMATION OR TO BE ADDED TO OUR MONTHLY EMAIL SERVICE:
Contact Michael L. Oddenino, Program Chair
pasadenacwrt@gmail.com or 626-447-5454