Next Presentation
JOIN US FOR AN ONLINE PRESENTATION ON TUESDAY, AUGUST 25, 2020, AT 7:15 P.M.

FOR A TALK BY PROFESSOR STEVEN WOODWORTH ON:
VICKSBURG NIGHTS - WHAT REALLY HAPPENED DURING THE SIEGE
THIS PRESENTATION IS EXCLUSIVELY ONLINE
COVID-19 may have interrupted our monthly in-person meetings; but it will not prevent us from hearing a wonderful presentation this month!
The talk will focus on Steven Woodworth's new book Vicksburg Besieged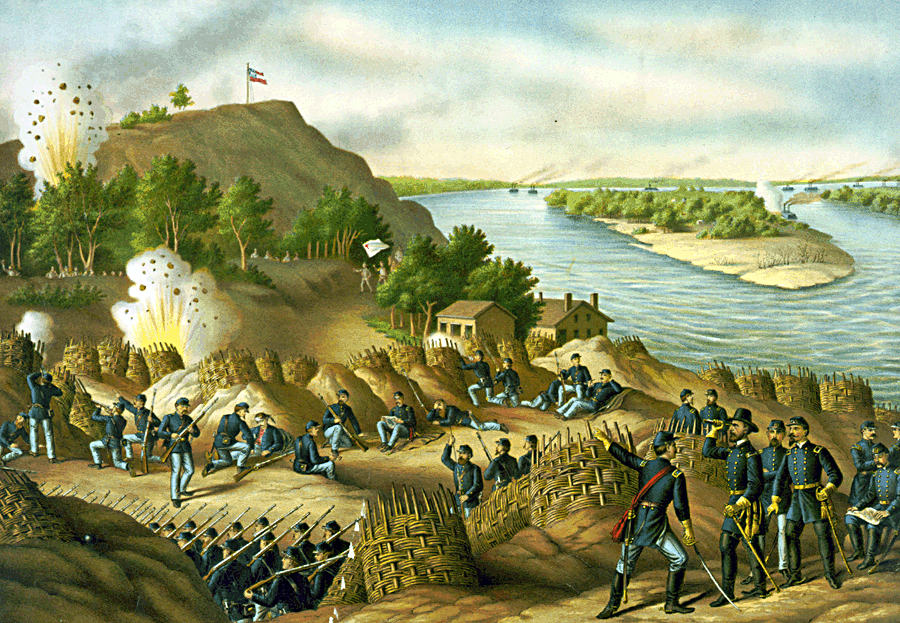 The nights of the Vicksburg siege were the most fluid and dynamic part of that six-week conflict. Whereas the daylight hours were static and predictably deadly thanks to the constant activity of each side's sharpshooters, the periods between dusk and dawn found soldiers venturing beyond their trenches and experiencing a variety of situations ranging from the natural immunity of darkness to an unnatural immunity due to the foe's indifference, even as siege works were pressed closer and closer to the defenders' fortifications. Yet there was always the possibility that a small but deadly battle might break out on the darkened slopes of no-man's land. Once night fell, a man never knew just what to expect.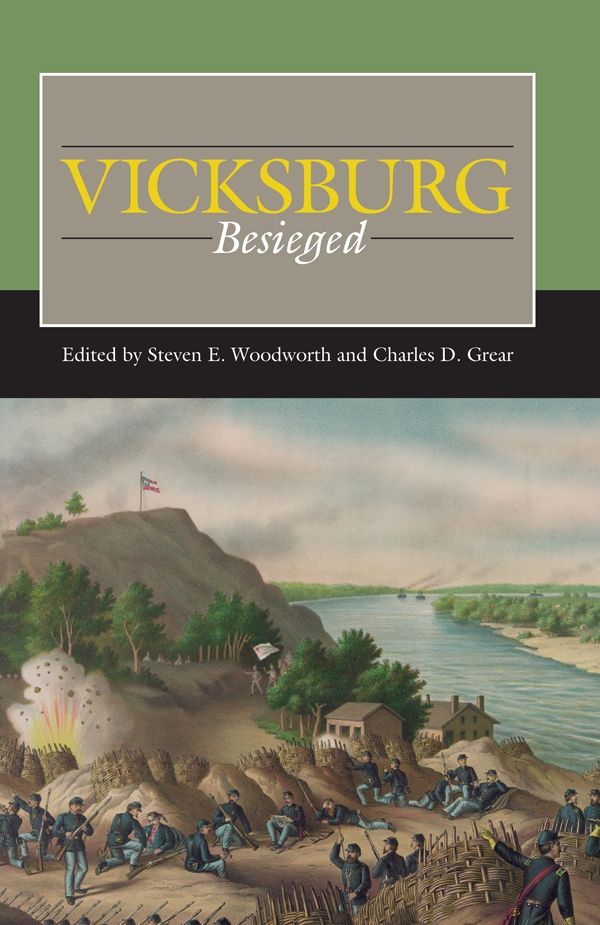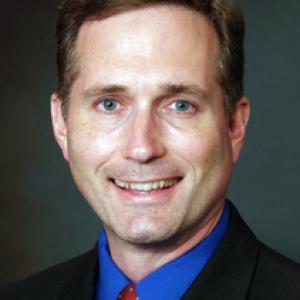 Professor Steven E. Woodworth received his B.A. in 1982 from Southern Illinois University at Carbondale and his Ph.D. in 1987 from Rice University in Houston, Texas. After teaching at small colleges in Oklahoma and Georgia, he came to Texas Christian University in 1997 and is now a professor of history there. Over the years he has authored, co-authored, or edited thirty-three books, including The Tennessee Campaign of 1864 (2016), This Great Struggle, America's Civil War (2012), Manifest Destinies: America's Westward Expansion and the Road to Civil War (2010), Nothing but Victory: The Army of the Tennessee, 1861-1865 (2006), While God Is Marching On: The Religious World of Civil War Soldiers(2001), and Jefferson Davis and His Generals: The Failure of Confederate Command in the West (1990).

Pasadena CWRT - Tuesday, August 25, 2020
7:15 PM - 9:00 PM (PDT)

Pasadena CWRT Virtual Meeting
Please join the meeting from your computer, tablet or smartphone.
https://www.gotomeet.me/meetdavid/pcwrt-virtual-meeting
(you can log in after 7:00 p.m. to make sure your system is working)
You can also dial in using your phone.
United States: +1 (312) 757-3117

Access Code: 929-768-237

More phone numbers
Australia: +61 2 8355 1038
Austria: +43 7 2081 5337
Belgium: +32 28 93 7002
Brazil: +55 11 4118-4898
Canada: +1 (647) 497-9373
Denmark: +45 32 72 03 69
Finland: +358 923 17 0556
France: +33 170 950 590
Germany: +49 721 6059 6510
Ireland: +353 15 360 756
Italy: +39 0 230 57 81 80
Mexico: +52 55 4624 4518
Netherlands: +31 207 941 375
New Zealand: +64 9 282 9510
Norway: +47 21 93 37 37
Spain: +34 932 75 1230
Sweden: +46 853 527 818
Switzerland: +41 225 4599 60
United Kingdom: +44 330 221 0097
You can also dial in using your phone (for audio only)
United States: +1 (312) 757-3117

New to GoToMeeting? Get the FREE app now and be ready when your first meeting starts:
https://global.gotomeeting.com/install/228427213
(You do not need to download the app to join the meeting. However, for the best quality while connected with computer audio, join from the desktop app
rather than the web browser)
You can also add the app to your iOS or Android phone.

We will have a Chat Room open for questions and answers
at the end of the presentation.
For a MAP to location: CLICK HERE
PLEASE LIKE US ON FACEBOOK:

FOR MORE INFORMATION OR TO BE ADDED TO OUR MONTHLY EMAIL SERVICE:
Contact Michael L. Oddenino, Program Chair
pasadenacwrt@gmail.com or 626-447-5454